Your search has been saved
You will receive email notifications when ads match this search
To manage your favorite searches and emails alerts:
1- Sign in
2- Click on Favorites on the top right of OpensSooq
3- Select Favorite Searches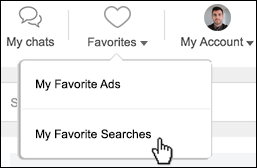 Your search has been saved to favorites
PlayStation 3
About PlayStation 3
The PlayStation 3 is Sony's third video games system and the 7th generation PlayStation 3 was launched on November 11, 2006, in Japan, it competes with the video game system developed by Microsoft's Xbox 360 . The main feature that distinguishes the PlayStation 3 from its predecessors is the unified online gaming service on the PlayStation Network and its high interoperability for high-quality multimedia.
PlayStation 3 Specifications
PlayStation 3 features a Blu-ray Disc drive that can play video discs of Sony's previous PlayStation and PlayStation 2 , In addition to PlayStation 3 video games and movies stored on high-quality Blu-ray Disc. There are two basic types of PlayStation 3, a 20GB hard drive and a 60GB hard drive. Both devices have the same specifications as having 4 USB ports, an Ethernet port, and an HDMI port, but the 60GB version increases with different flash memory ports and support for Wi-Fi, as it features chrome lines in the exterior of the device. The 20GB version is currently only available in Japanese markets. A larger version of 80GB and 160GB has also been launched for the Korean market, which is no different from the 60GB version only in increasing the hard drive capacity.
It has an advanced graphics processor called NVIDIA RSX, through which the device can withstand high and medium quality videos ranging from 480i / 576i SD to 1080p, its system also based on a 256MB XDR main memory system and a 256MB GDDR3 video memory system for a graphics processor chip that has been coded as "RSX - RSX". It also features Bluetooth, Gigabit Ethernet, USB, and high-definition multimedia, all of which are available in all PlayStation 3 devices currently sold in the market. All PlayStation 3 models of 40, 60, and 80GB have a built-in Wi-Fi network, while the 60GB model also has a flash memory reader and it features the ability for players to use seven grips together via Bluetooth wirelessly.
PlayStation Series
PlayStation 1
The original PlayStation was first launched in December 1994. The modules and updates included the NetWare's (Black PlayStation with special tools and instructions for games and applications) p Sone (a small version of the original device) and Pocket Station (a portable system that enhances PlayStation games and also works as a memory card).
PlayStation 2
Launched in 2001, it is part of the sixth generation video game systems and runs the old games of the original PlayStation, It is also the most successful video game system in the world, selling more than 150 million copies since March 31, 2011.
PlayStation 3
7th generation PlayStation 3 was launched on November 11, 2006, in Japan
PlayStation 4
On February 20, 2013, Sony unveiled the PlayStation 4 system, which came on the market in the 2013 festive season. Sony launched the PlayStation 4 , targeting the fourth generation gaming sector to compete with Xbox One. PS4 has an AMD processor and 8GB of RAM and this version used a custom operating system Orbis OS based on FreeBSD.
PlayStation 3 disadvantages
The storage capacity of the device is only 320 GB.

The hand is made of Poor ore and can easily break or disrupt some buttons.

The device comes with only one hand, and you need to buy another hand if you play with another player.

Its temperature rises when it's highly used.

It does not support running trial versions of games.
PlayStation 3 in Sudan
PS3 is widespread in Sudan due to the high demand for it, that's why it's available almost in all electronics shops and stores in Sudan, it's also available on the OpenSooq application. You can find PS3 new or used and its games on OpenSooq.
Thank you for your feedback and suggestions
Send us your feedback
Don't miss out on these deals