Khartoum

|

Bahri

|

22-02-2020
Khartoum

|

Al-Kalakla

|

21-02-2020
Khartoum

|

Bahri

|

20-02-2020
Khartoum

|

Kafouri

|

16-02-2020
Khartoum

|

Al-Taif

|

16-02-2020
Khartoum

|

Al-Taif

|

16-02-2020
Khartoum

|

Arkaweet

|

15-02-2020
Khartoum

|

Al-Barari

|

14-02-2020
Kassala

|

Rifi Gharb Kassala

|

14-02-2020
South Darfur

|

Nyala

|

11-02-2020
Khartoum

|

Al-Kalakla

|

10-02-2020
Khartoum

|

Al-Kalakla

|

10-02-2020
Khartoum

|

Al-Aushara

|

10-02-2020
Khartoum

|

Al-Aushara

|

10-02-2020
Khartoum

|

Al-Barari

|

07-02-2020
Khartoum

|

Omdurman

|

07-02-2020
Khartoum

|

Al-Barari

|

06-02-2020
Khartoum

|

Arkaweet

|

05-02-2020
Khartoum

|

Al-Aushara

|

05-02-2020
Khartoum

|

Nasir Extention

|

02-02-2020
Khartoum

|

Jabal Awliya

|

01-02-2020

Your search has been saved
You will receive email notifications when ads match this search
To manage your favorite searches and emails alerts:
1- Sign in
2- Click on Favorites on the top right of OpensSooq
3- Select Favorite Searches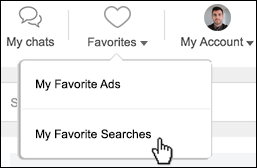 Your search has been saved to favorites
Video Games
What are video games?
Generally speaking, the term video game stands for any game played on electronic devices of which the gamer interacts with a user interface through a visual video device, such devices include a touchscreen, or a headset, or even virtual reality. The video game has become widely popular since the 80s and has taken a dominant role in the entertainment field since then.
On the other hand, people usually call the electronic systems of which they play those games through as "platforms". Thus many video games are released accordingly to function on several platforms. This industry is known for being highly profitable on a global level since many innovative technologies have taken place in the last two decades, reporters say video games generate an estimated rate of 135 billion dollars worldwide each year.
Among all video gaming platforms, 3 companies come at top of this industry which is: Play station produced by Sonny Entertainment, Xbox developed by Microsoft and Nintendo.
Best video game consoles
Play station 2
Coming as a successor to play station 1, play station 2 is seen as the best-selling video game console of all time! With more than 3,800 games produced for PS2, achieving more than 1.5 billion games sold. Play station 2 was released in 2000, at the time it was released it was involved in fierce competition with Sega game box called "Dreamcast", Nintendo's Gamecube, and original Xbox produced by Microsoft.
Although playstation 2 was succeeded by playstation 3, yet it kept on selling until 2013 when Sonny officially decided to discontinue PS2 console in 2013, after 12 years of achieving massive success. The early years of PS2 witnessed outstanding sales figures to an extent that wiped out Sega from competition, thus discontinued to produce Sega's Dreamcast in 2001!
Play station 3
By definition, play station 3 comes as a successor to play station 2. By adopting the blue-ray DISC, playstation 3 emerged to the surface as a first-of-its-kind, it was officially released in 2006. The slim model was introduced afterward with a thinner look and easy to pick up any place. Playstation 3 accept CDs and DVDs in addition to blue-ray DISC while adopting Bluetooth 2.0 device for connectivity.
Sonny revealed a new controller at the time play station 3 was at its prime, the controller named as Dualshock 3 become widely spread worldwide. Dualshock comes with 2 analog sticks used for navigation, these analog sticks perfectly suited rally and automobile racing games!
Play station 4
Play station 4 belongs to 8th generation video games, comes as a successor to play station 3. Officially announced in 2013, playstation 4 concentrated on enhancing social interactions and to be integrated as a console with other devices. For instance, it enables gamers to stream online or their friends as a way of playing remotely. During the early stage after officially being introduced to the market, PS4 was praised for having an accelerated processing unit (APU) alongside with graphics processing unit (GPU) and video decoder. Such things gave play station 4 a competitive advantage over other competitors, therefore by end of 2019, it's roughly estimated that more than 102 million PS4 consoles were sold all over the world, exceeding the sales figures of PS3 by far.
Xbox 360
This version of Xbox comes as the second console in the Xbox series, Xbox 360 followed the original Xbox. At the time it was introduced, it was seen as a major competitor to both playstation 3 and Nintendo Wii. It was officially released in the middle of 2005. By 2014, it was reported that 84 million Xbox 360 consoles were sold globally, therefore considered as the most selling console ever produced by an American company, and ranking as the 6th most selling video game console in history!
Later on, Xbox 360 was succeeded by Xbox One with multiple upgrades that qualify it to be a major competitor of play station 4.
Thank you for your feedback and suggestions
Send us your feedback
Don't miss out on these deals